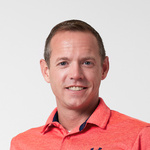 Welcome Home!
"Home" is what Delaware has been for my family since the 1700s! I was raised in Lewes, Delaware, just a short bike ride from the beach.
I attended Cape Henlopen High School in Lewes, but after graduation, I decided to spread my wings. I left our beautiful beaches for the lakes and ski hills of Canada, where I attended Trent University in Peterborough, Ontario. After completing my studies, I moved to Myrtle Beach, South Carolina. I quickly realized that not all beach towns are the same. I picked up again and chased down my passion of becoming a back country skiing guide in Colorado for 5 years and then subsequently worked as a ski instructor and bar manager for 4 years in Killington, Vermont. After almost a decade in the ski industry, my knees and bank account (or lack thereof) told me it was time for a change.
My sister had moved to Nashville, and I decided to follow. I started working for a small restaurant group in the city and soon became the director of operations for all 5 of their restaurants; it turns out that all the beer and wine drinking I did in my 20s finally started to pay off! I met my wife Michelle in Nashville location, and a year and a half later, our beautiful son, Oliver, was born! We stayed in Nashville for another year, but the desire to raise our son in a quieter beach town was overwhelming. We packed our bags and came Home to Delaware.
Michelle was able to stay at home for the first 2 years, and I went to work managing Delaware's busiest restaurant, Agave. When Oliver was 3 ½, we signed him up for Tee Ball in the Lewes Little League. This is when I realized that the restaurant world was not going to cooperate with me being the dad that I wanted to be. I started looking at alternatives and decided that Schell Brothers was the only place that I wanted to be. The leadership at Schell Brothers and its company mission of Building Happiness was exactly what I was looking for. Almost 4 years later, we could not be happier with that decision. I have the time to be a coach for my son's baseball team, take him fishing in the evenings, and spend a ton of quality time with my family. My wife owns the most beautiful candy store on 2ndstreet in Lewes, where Oliver serves as the head taste tester, and I am proud to be the Community Sales Manager at one of our most prestigious communities, The Peninsula! I can't wait to meet you in person and get to know you!
We couldn't have wished for a more fabulous salesperson than Tyler. From the minute we stepped in the model it was a different experience than any other builder or home buying experience we had had. He listened and helped us find and get started on building our dream home. Schell is amazing and it began with our comfort and trust in Tyler.

Harold & Patricia

Peninsula Homeowners