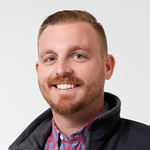 I'll be upfront; after playing college lacrosse, writing and talking about myself in a bio is tough. I automatically want to tell you about awards I won in sports, schools I attended, etc. But I will spare you the details, but what my journey young in life did is take me all over the east coast.
I was born in Bel Air, Maryland, and moved to Massachusetts and then to Rhode Island. I grew up in Narragansett, Rhode Island, went to Boarding School at Trinity-Pawling School in New York, and then played college lacrosse at Queens University of Charlotte in North Carolina. After I graduated, I coached Division II college lacrosse at Young Harris college in Georgia. I have lived in seven states that touch the Atlantic Ocean. Most of my family lives in Maryland, and the rest lives in Delaware or Rhode Island. My best friend is from Vermont; my other best friend is from right here in Lewes. My girlfriend is from Dover, and my son is a Beebe Baby born right her in Lewes, DE.
I have made my way up and down the Atlantic coast and found that I feel most at home when I am living at the beach and near my family.
I'm not interested if I cannot make it to the beach in 15min or less. So, in 2013 I moved to Lewes, DE to be close to my parents, who had moved to Lewes while I was in college. I worked in the restaurant industry for a few years in various positions, and when my son Jameson was born in 2017, I decided it was time for a change. Just after he was born, I spoke with a regular customer of mine at the bar where I worked. She just so happened to be the Marketing Director at Schell Brothers, and I told her I needed an interview ASAP to do anything available! I applied to Schell Bros, Alyssa got me an interview, and the rest was history.
I was hired as a Community Sales Manager in 2018 and knew Schell Brothers was the right fit from day one. This company embraces all the values I hold dear to my heart, but happiness is the most important one. I got to experience that through the way this company treats each other. I thrive off being surrounded by smiling faces and people laughing and having a great time. Schell embodies those ideas as much as humanly possible, which made me feel right at home. Since arriving at Schell Brothers, I have sold homes at Tidewater Landing (SOLD OUT), The Peninsula, Saddle Ridge (SOLD OUT), Walden, Marsh Island, and I had the pleasure of launching and welcoming every homeowner to Outer Banks (SOLD OUT).
I am proud to be launching my second community for Schell Brothers at Cardinal Grove in Lewes, Delaware!
In 2021 I was able to build my own Schell home and truly become a part of the family from both sides, Salesperson & Homeowner. Taking on this home-building journey validated my thoughts from 2018 right then and there, I truly realized what the home-building journey here at Schell Brothers entailed. It is fun, interactive, hands-on, and the most significant step anyone can take at any point in their life.
Through my home-building journey, I can now take my role as a Community Sales Manager as if you were my family moving into my neighborhood. I want you to know the right local spots to hang out, the best restaurants to eat, the right location to drive on the beach, and the best places to ride your bike (Shout out to Schell Brothers Cycling). I love our coastal community and want to see you find your home like I did ten years ago.
I look forward to meeting you and showing you all that Sussex County and Schell Brothers have to offer!
Best, Austin