Break out of the box.
When it comes to something as important as your home, why trade good looks for practical design? You don't have to live in a boring box to get the functionality and savings you've always wanted. With Kincade Homes, you get efficient features with eye-catching style. Practical never looked so good.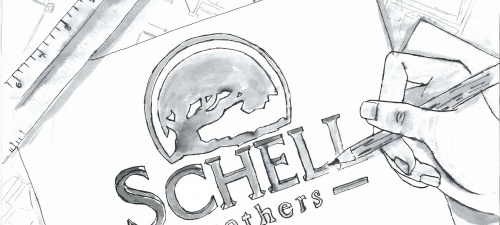 Built on the Schell Brothers foundation.
From the roots up, Kincade homes are built with the same high quality craftsmanship that has defined the Schell Brothers legacy. We've poured over ten years of experience into designing homes that will make you proud. Our number one goal is happiness, and Kincade Homes delivers on that promise.
Live in the future, today.
Schellter™ Advanced Building Science is the smart technology developed by Schell Brothers to provide you with the ultimate high performance home. Designed with the future in mind, think of it as your live-in time machine. It's a new home for a new era.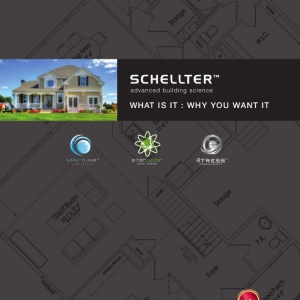 Schellter™ Advanced Building Science
Schellter™ Advanced Building Science was developed as part of our continual commitment to provide our homeowners with an exceptional home. Schellter™ is comprised of three components: Enerwize™, SanctuAIR™, and 4Tress™.
Our goal was to use the scientific process to create a new type of home... a home that is extremely energy efficient (Enerwize™), eliminates the health risks associated with homes (SanctuAIR™), and provides unparalleled durability, longevity, strength, and quality (4Tress™).
Schellter™ was developed in collaboration with one of the top building science firms in the country and incorporates the research and technologies of the US Department of Energy's Building America program.
Enerwize™ sets a new standard for home energy efficiency by far surpassing the requirements and efficiency ratings of homes built to Energy Star specifications.
While all Kincade homes are also Energy Star certified, the addition of Enerwize™ features and technology yields homes that are approximately 50% more energy efficient than a typical Energy Star certified home.
In addition, Enerwize™ homes are over 100% more energy efficient than the average existing home, which means an Enerwize™ home will have energy costs that are less than half those of an equivalently sized existing home. By buying an Enerwize™ home, you're not only saving money, you're helping our environment by reducing the carbon footprint of your home.
The Home Energy Rating System
The Home Energy Rating System (HERS) measures a home's energy efficiency. Schell Brothers homes average 52 on the HERS Scale, making them some of the most energy efficient homes in the country.
SanctuAIR™ includes features such as MERV 14 air filters, low VOC materials, fresh air ventilation, advanced moisture and humidity management, and many other features. With SanctuAIR™, your home is your health sanctuary.
The Environmental Protection Agency ranks indoor air quality as one of the greatest but least recognized risks to public health. Poor indoor air quality is estimated to cause thousands of deaths and hundreds of thousands of health problems each year, especially among children and the elderly. Most existing and even some new homes contain materials that emit harmful chemical pollutants (aka VOCs or Volatile Organic Compounds). In addition, many homes are breeding grounds for biological pollutants such as mold and bacteria. Respiratory health problems such as asthma and chronic coughs have often been linked directly to poor indoor air quality.
At Kincade Homes, we take this problem very seriously and have included numerous features and construction techniques in our homes to ensure a healthy environment for our homeowners and their families. We call this technology SanctuAIR™.
You can be assured that a 4Tress™ built home will stand the test of time and provide your family with safety and comfort for many years to come.
Since most people know very little about the materials and techniques used in home construction, many builders use the cheapest materials and labor possible to lower the cost of the home. The thinking is; why spend extra money on things the home buyer doesn't know about? Unfortunately, this philosophy yields homes with very low quality that might look fine at the outset but very quickly become plagued with costly repair and maintenance problems.
With 4Tress™ Technology, we've taken home building quality to a new level. All 4Tress™ homes meet stringent requirements in 4 categories: durability, strength, moisture & water protection, and sound attenuation.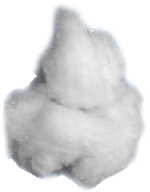 A New Generation of New Homes in Delaware
Kincade Homes by Schell Brothers has transformed the homebuilding landscape by delivering the ideal balance between functionality and style. Beautifully efficient, our homes are designed to amaze.
What makes a Kincade home different?
No sacrifices. We research everything. We listen to our customers - and then we listen more. We embrace change. We've put ten years of knowledge and experience into our designs because we don't expect you to make any sacrifices in the way you live. In fact, we want you to live better.
Building the Best New Homes in Delaware
Our team is passionate about designing a home that fits the way you really live. On a busy night, we know your kids might be doing homework in the kitchen while you're making dinner, so our designers kept that in mind. You want bright spaces without losing energy efficiency. And everyone deserves the best bathroom design possible. We identified every opportunity to enhance room flow throughout the house, add storage space, and give you flexibility for the future. That means you'll find a pantry just where you need it, specially designed mudrooms and laundry areas, and ample secondary bedrooms that would make some master suites jealous.
Kincade Homes is a new company for a new era of homeowners who have decided to live better.
You already know Delaware has so much to offer. Who can resist the relaxed coastal lifestyle, low tax living, and friendly people? All you need now is a home that will make you proud.
Get to know Kincade - and make yourself at home.