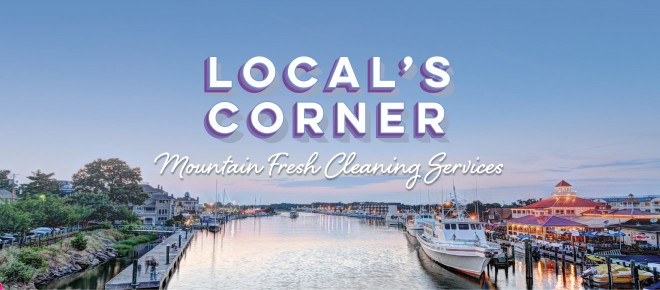 To start off my Local's Corner series, I wanted to recommend a local businessman that gets rave reviews from everyone who has used him. On multiple occasions, I have called on Paul from Mountain Fresh Cleaning Services to look after my floors, and every time, they delivered impeccable services.
Most recently, when our dog was sick on our new 'white' carpet (I can't make this stuff up), he came around and made our carpet just like new again.  My daughter Minnie and I were getting ready for work & school respectively, and I was just making sure Griffin Elizabeth had water, food and a quick walk. That's when I noticed her dog bed was soiled on one corner and that the mess had spilled over onto our bedroom carpet.
Obviously, the beads of sweat started to pour from my forehead. I rushed to the kitchen to get paper towels to soak up as much as I could. I knew right away that I needed a professional and that I was going to be late for Minnie's school.  I had a plan though!  Before I started to drive, I rang Paul and shared with him my emergency. He told me not to worry and that he would handle it. With that, I wiped my brow, relaxed, and started my day. Within the hour Paul had called me and told me the carpet was back to rights and that all was right with the world.  Can you get better service than that?
Paul Smith from Mountain Fresh Cleaning Services is one top fella. He's a local, well, like me, a transplant, but originally from New jersey (a much different accent than my own). He's a great person and I have the utmost respect for him as someone who has grown his business in the local area through local recommendations. He has performed miracles on our carpets, tile, wood and even on our outdoor screened porch flooring! Paul has no limits, thankfully. He works tremendously hard and if you ever needed someone to clean your floors in a pinch, I certainly vouch for him and his services.
Think local. Buy local. Be local.
Local's Corner is a series where Adam Pettengell recommends a local or independent business.