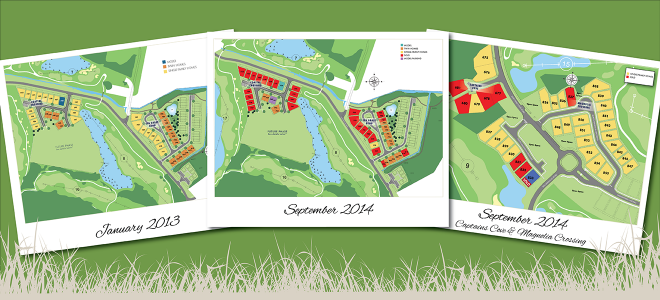 It's been a year since Schell Brothers released our first section in Bayside, and with the new Magnolia Crossing section opening up towards the Point this October 1st, it gets me thinking about how far we've come in just the past 12 months.
In that short time, we've sold 36 homes, and it doesn't look like we're going to slow down anytime soon. The momentum has carried us right into the new section of home sites in Magnolia Crossing. The homesites in this new phase are incredible, with some overlooking the golf course, conservation areas, and Bayside's iconic magnolia tree. They'll be available to purchase on a first come, first serve basis starting October 1st. Give us a call to learn how to reserve a home site today.
If that isn't enough to get you excited, on October 11th, we're hosting the grand opening of our highly anticipated Sanibel Model, the first of its kind to be built! I've been watching this home progress through construction, and let me tell you, our design team has taken this home to the next level.
The views are incredible and actually this home was designed specifically for Bayside to capture the water and golf course views in this community. I could go on and on about how amazing the Sanibel is, but you should really see it for yourself so be sure to visit us during our grand opening event.


Please specify a Flickr ID for this gallery