Coastal Series Home Tour!
Visit the only 55+ community in Rehoboth Beach, Delaware.
If you have not explored Truitt Homestead, take advantage of this opportunity to tour all of our Coastal Series floorplan on various degrees of the construction process.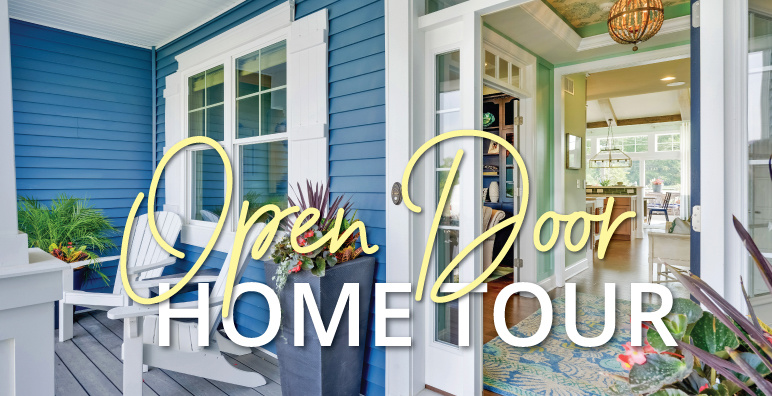 Saturday, October 5
from 11am - 3pm
20054 Shuttle Rd. Rehoboth Beach, DE 19971

×
55+ community a ½ mile from Downtown Rehoboth Beach, Delaware
Truitt Homestead is a maintenance-free community where enjoying life is a top priority! Spend time utilizing the amazing amenities right inside the community. Splash with your grandkids in the indoor pool, have dinner with friends at The Lodge Pub, or stay active in the fitness center, all without leaving your neighborhood. If the excitement of downtown Rehoboth is what you are looking for, the area's premier restaurants, shops, and beaches are all less than two miles away. This truly is the only opportunity to live in a community so rich in amenities, minutes from downtown Rehoboth Beach.
Basement lots
available
½ mile to downtown
Rehoboth Beach
Clubhouse with dining,
theater, salon & spa
Wellness center
& concierge
Fitness center
& indoor pool
Maintenance-free
living
Hi there, I'm Sara.
Let me know if you have any questions about our communities or floor plans.
Schedule a Visit
Set up a visit to meet our team and learn more about the home buying process.
×
HOA Fees
HOA fees are $280 (plus $125 Ground fees) per month This fee covers all landscape and irrigation maintenance, including grass mowing and flower bed plantings for the entire community and on each homesite; exterior home care; trash collection; snow removal from roads; Comcast cable and internet services; and community garden with raised garden beds, pocket parks with benches, and walking trail around central pond.
Amenity fees are $195 per month This is an optional fee, which will allow access to the following amenities: indoor pool, great room and pub, fitness center, card/game room, theatre, salon & spa, cafe, dining room, wellness center with full time wellness concierge and consultant, and outdoor patio with fire pit and fountain.
Property Taxes
Property taxes typically range from $1,000 to $2,000 per year (yes, per year, not per month). We know that seems too low to be true ;). Delaware also has no sales tax and consistently ranks in the top 5 for the most tax-friendly states.
Public Utilities
Electric: Delmarva Power
Water: Tidewater Utilities
Phone/Cable: Comcast
Sewer: Sussex County
Leasehold
Truitt Homestead is a leasehold, condominium community. The land is owned by the Truitt family (the "landlord"), the long-time owners of the property dating back to 1908. The father of the current owners left the property to his sons in trust with a restriction that the property could not be sold. For that reason, the developer of Truitt Homestead entered into a long-term lease (99-years, the longest term lease permissible under Delaware law) with the Truitt's and is sub-leasing the property to the homeowners. As a result, some areas, like those immediately outside of one's home, are designated as "limited common elements" for the exclusive use of the homeowner. The individual ground lease payments are $375 per quarter.
The Lodge at Truitt Homestead!
At Truitt Homestead, single-family home residents can take advantage of a variety of amenities and services. The focal point for amenities will be located on the ground floor of The Lodge. The clubhouse will be open once construction of The Lodge is complete.
Outdoor Amenities
The Lodge will include a spectacular patio with fire pit and fountain, community garden with raised garden beds, pocket parks with benches and a walking trail around a beautifully landscaped central pond.
Indoor Amenities
Homeowners will have a separate entrance for access to this area that includes an indoor pool, great room and pub, dining room where meals are available, café, fitness center, wellness center, beauty parlor and a card/game room.
We've been looking for a communiy just like Truitt for years. - Truitt Homeowners
Explore
the Area
Restaurants
Shopping
Entertainment
Healthcare
Grocery
Schools
Truitt Homestead
36238 Farm Lane, Rehoboth Beach, DE 19971
36238 Farm Lane
Rehoboth Beach, DE 19971
Open map
(302) 278-0818
Mon-Sat

10am-5pm

Sun

11am-5pm
Schedule a visit.
Are you a Realtor? Register your clients
Community Sales Team


Hours
Mon-Sat

10am-5pm

Sun

11am-5pm
Sign up for updates.
Stay in the loop and get the latest news about Truitt Homestead.
If you've already registered with us, you don't need to complete this form again.
×