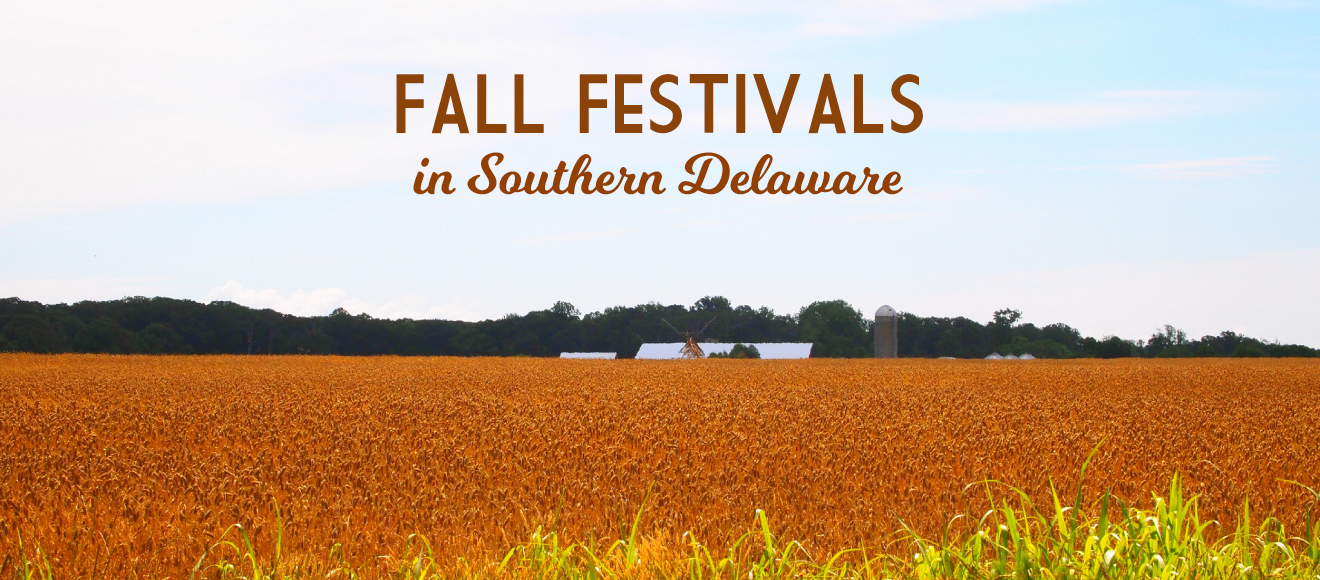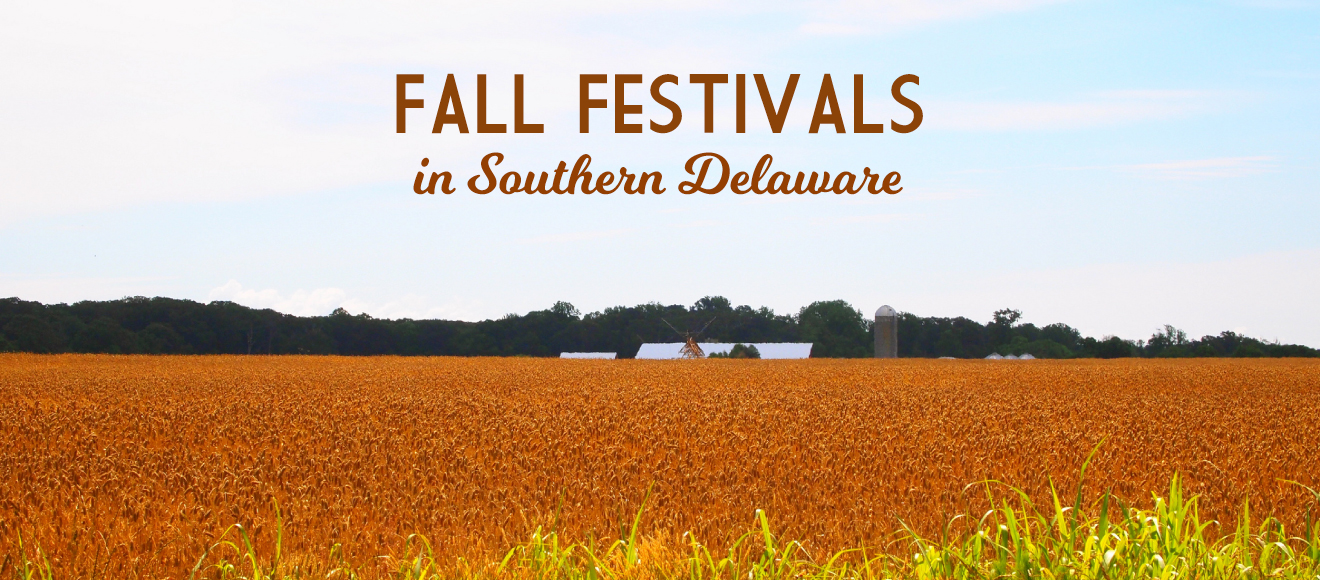 Pumpkins, mums, the seasonal wardrobe change, and the stress of selecting the perfect Halloween costumes are just a few of the harbingers of the fall season, but there's also the fall festivals to consider! From the Sea Witch Festival to Apple-Scrapple and everything in between, fall is the perfect time of year to explore Southern Delaware.
Southern Delaware Wine, Food & Music Festival
When: Saturday, October 7, 12pm-4pm
Where: Independence Hall 23767 Samuel Adams Circle, Millsboro DE
First on the agenda is the 3rd Annual SoDel Fest! Benefitting the Cape Henlopen Educational Foundation, Children & Families First Delmarva, and Delaware ProStart, the full-day event features a sampling from some of the best local restaurants paired with 40 wines, craft spirits, and beers from around the world. On top of all that delicious fun, there's an epic lineup of musical entertainment. Good eats, lively libations, and local music? Sure seems like a perfect way to welcome the fall season!
Sea Witch Halloween & Fiddlers Festival
When: Friday, October 28- Sunday, October 30
Where: Downtown Rehoboth Beach, DE (various locations)
It's the 28th year for the annual Sea Witch Festival and we can't wait to see what's in store for this year's festivities. Rehoboth Beach turns into Halloween headquarters for three-full days, with costume parades (and that includes a costume pet parade too my friends), an incredible array of activities for the kids, crafts & merchandise, food vendors, and more, including the fiddler's convention! This is definitely an event that caters to all ages, and one you won't want to miss this year as we set up our very own Spookacular Kids Zone at !st Street Station. Try your hand at our bean bag toss, decorate a mini-pumpkin, or snap a photo in Dracula's lair, all while enjoying the festivities free of charge!  But arrive early! Schell Brothers will be providing prizes and trick-or-treat bags while supplies last.
When: Thursday, October 12 – Sunday, October 15
Where: Various Locations; Rehoboth Beach, Delaware
For music lovers, the Rehoboth Beach Jazz Festival is a must. For four days, artists from around the world will converge on our resort beach town. Now in its 28th year, the festival just gets better and better with each passing year. Don't wait to purchase tickets, many of the shows are already sold out!
When: Friday, October 13 (opens 4pm) & Saturday, October 14 (open at 9am)
Where: Downtown Bridgeville, DE
For you Delaware-newbies, you might not be familiar with the ever-popular breakfast meat that is a staple around these parts. You also might not be aware that one of the more popular brands, RAPA, got its start in Bridgeville, Delaware in 1926. 25 years ago, the town decided to launch a small festival in honor of their two mainstays, scrapple and apples, and what started as just a few hundred attendees has blossomed into an annual attendance of 25,000! Expect lots of delicious local fare (don't worry there's more than apples and scrapple if that's not your forte), rides, games, and streets jam-packed with over 500 local vendors.
Rehoboth Beach Independent Film Festival
When: November 2-12
Where: Various Locations; Rehoboth Beach, Delaware
Now in it's 20th year, the Rehoboth Beach Independent Film Festival (RBIFF) is the oldest and largest event of its kind in Delaware. A mid-Atlantic fall destination event for film enthusiasts, the 9+ day event offers a wide variety of American and international features, documentaries, and short films. It's the perfect event to enjoy with family, friends, or even solo when the weather turns cold. And with 9 days of showings, there's plenty of showtimes for you to catch, but act early, prime tickets go quickly.
We've only just scratched the surface on fall fun in our area, but this should get you well on your way to exploring the tastes, sights, and sounds of our beautiful state. Get outside and enjoy it, before old man winter arrives in town to put a damper on the fun…