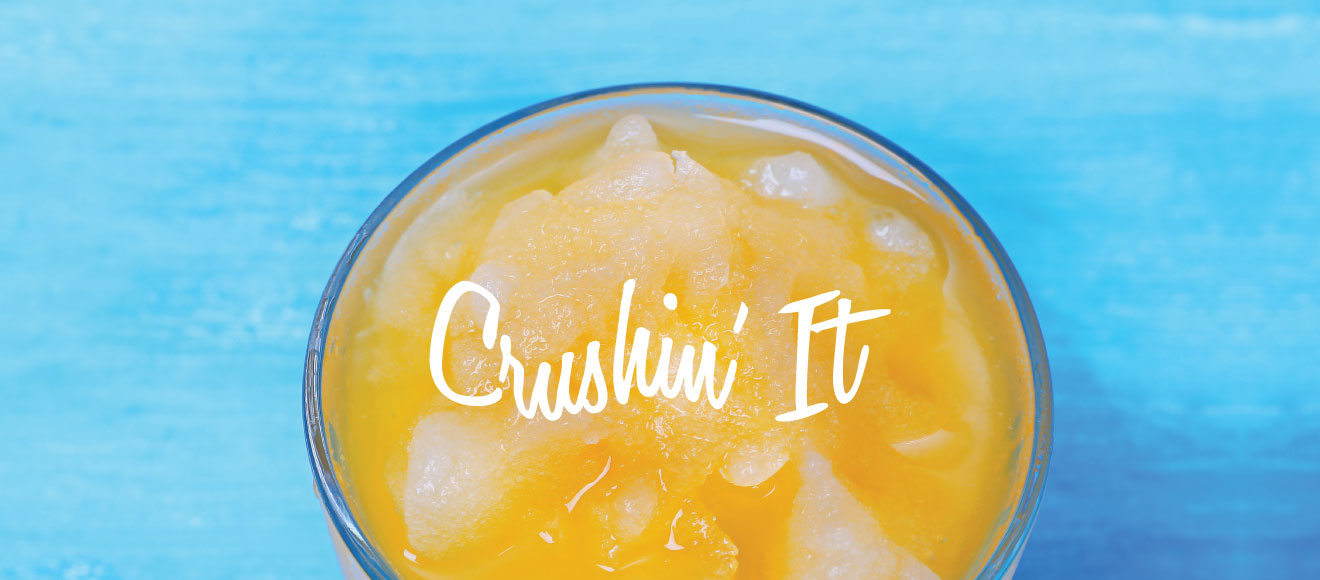 Beach living carries many perks along with it – there's the laid back lifestyle, the access to our beautiful beaches and bays, the fresh, local cuisine – but what we really love on these HOT summer days are the local cocktails that go hand-and-hand with beach living.
Pina colada, rum runner, margarita, everyone has their favorites, but it's not a complete summer without at least one orange crush. Whether you're playing bartender on the back patio or sipping on a freshly squeezed crush at your favorite Dewey Beach bar, a classic orange crush is synonymous with summer. Orange crushes can be made many different ways, but the main ingredients are fresh squeezed oranges, triple sec, vodka, and sprite. Mouthwatering right? Then how about a few of the best local spots for finding the crushes:
Harborside (West Ocean City, Maryland)
It stands to reason that the best orange crush is found where they originated. Harborside, a rustic waterfront bar and restaurant, is the official home of the orange crush. Located in nearby West Ocean City Maryland, Harborside is the perfect place to kick back, relax, and sip on a cool orange crush while overlooking the harbor.
Starboard (Dewey Beach, Delaware)
If you want to avoid the travel time and stay centrally located at the Delaware beaches, the next stop has to be to Dewey Beach. Of course I'm talking about the notorious local hot spot, The Starboard. Although The Starboard is not the true home of the orange crush, they put up a good fight. In my opinion, The Starboard has the best orange crushes in Delaware, but I admittedly like to mix it up and grab a grapefruit crush from time to time.
Bottle and Cork (Dewey Beach, Delaware)
If you want some live music with your orange crush, the Bottle and Cork is your spot. Almost every night of the week the Bottle and Cork serves up live music. Plus, every Saturday they host a Saturday Jam starting at 5pm where bands play until close. Live music and a fresh orange crush? That's the life.
Crooked Hammock (Lewes, Delaware)
If you're looking for the backyard bar-b-que scene, the Crooked Hammock is the place to be. From their menu, to their outside seating and hammocks, to their corn hole boards and playground, the Crooked Hammock is a great place to bring the kids and relax. Not only to they serve great orange crushes but they serve their very own craft beers.
Paradise Grill (Millsboro, DE)
Paradise Grill has quickly grown to be a local favorite with its waterfront dining and live entertainment on the Indian River Bay. Sink your feet in the sand and enjoy one of the five bars Paradise offers. Not a sand person? No problem, choose from three bars on the patio and enjoy an ice cold orange crush.
Mango's (Bethany Beach, Delaware)
And for our Bethany Beach friends – Mango's of course! Mango's is the vacation from a vacation. Perfectly situated oceanfront in Bethany, enjoy the Caribbean-themed restaurant and 'no shower' happy hour from 1-6pm daily, which includes $6 orange crushes and $3 Bud Light bottles.
And for those of you that want to experience a taste of an orange crush in the comfort of your own kitchen…
INGREDIENTS
Serving: 1
2 ounces' orange vodka, preferably Smirnoff
2 ounces triple sec, preferably La Quinta
juice of one orange
lemon-lime soda, to top, preferably Sierra Mist
DIRECTIONS
Combine vodka and triple sec in a pint glass with ice.
Fresh-squeezed orange juice directly into glass.
Top with a splash of lemon-lime soda and drink immediately.