Local's Summer: Life at the Delaware Beaches in September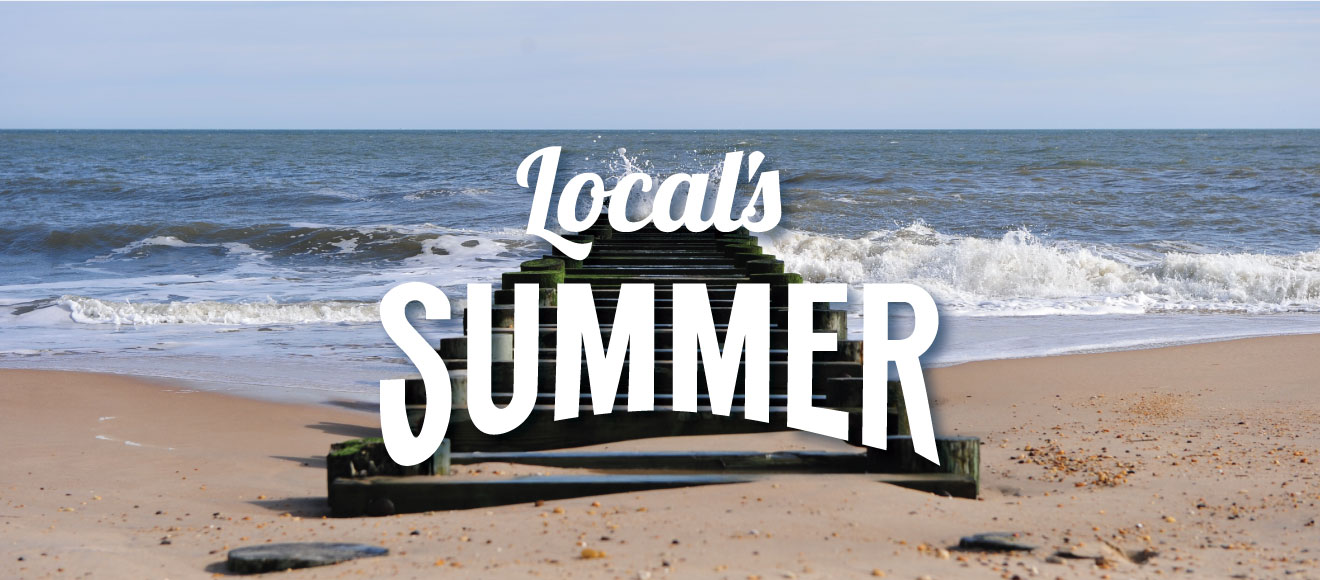 The end of summer is always a bittersweet time when you live at the beach. The first sign of 'Back to School' commercials sends a chill down the spine, the slightest decrease in temperatures evokes flashbacks of the coldest day of the previous winter, and the smell of a campfire has you thinking fall bonfires rather than summer BBQs.
For many of us, panic ensues: What happened to summer? How did it pass by so quickly? I'm NOT READY FOR WINTER! The good news is the end of summer also marks the beginning of something fantastic. Arguably the best time of year at the Delaware beaches, we're talking about the month of September, a.k.a the Local's Summer.
What is the Local's Summer?
We love the tourists that flock to Coastal Delaware year after year, but by the end of August, we're ready for a reprieve from the crowds…and the traffic. Post-Labor Day, the beaches, bays, boardwalks and parks clear out, providing locals (and visitors too!) with the chance to get out and enjoy everything that we love about living at the Delaware Beaches. Parking is a breeze, nabbing a spot at your favorite bar is notably easier, and a peaceful moment on the beach is more commonplace than it is rare. Ladies and gentlemen, it's the Local's Summer at its finest.
Why Love September?
As long as Mother Nature plays nice and keeps hurricanes and tropical storms at bay, September is best known for her glorious weather. By September the heat has finally broken, allowing us to get back outside without fear of sweating through our clothes or legitimately suffering a heatstroke. It affords us with the chance to enjoy our local parks and hiking trails, but it is also the best time of year to dive in to the (now warmer) ocean. Seafood lovers, you'll be glad to know that September is the best month for a crab feast, with crabs hitting their peak size in September. That's right, September and October are prime pickin' time for Maryland blue crabs!
Top 3 September Activities
Wine and Dine: It's easy for summer to fly right past you without taking advantage of dining al fresco at some of your favorite spots. Rooftop dining at The Culture Pearl in Rehoboth, boozy happy hours at 99 Sea Level in Bethany, margaritas and tacos at Papa Grande's in Fenwick. Pick your poison and enjoy!
Outdoor Adventures: Alright so you invested in a paddleboard this summer and have only used it a handful of times. It happens. Take advantage of fall and hit the bays for a peaceful and downright beautiful September outing. It's also the perfect time of year to explore our local hiking trails, either by foot, by bike, or with your four-legged companions.
Tour Your Local Towns: Lewes, Bethany Beach, Fenwick, Rehoboth Beach…September is the perfect time to get out and discover (or re-discover) our local towns, be it through an organized walking or trolley tour, or through your own wanderings.
Brace Yourselves, Winter is Coming…
Ok, so once summer officially ends on September 21, we can start to panic about the impending winter, right? Wrong again! Fall is fabulous in her own right, with local festivals to look forward to like the annual Sea Witch Festival in Rehoboth Beach. And yes, winter is coming…eventually…but for now let's revel in the glory of September and gear ourselves up for a fantastic fall filled with festivals, football, and fun.
And remember, summer never ends when you live at the beach!