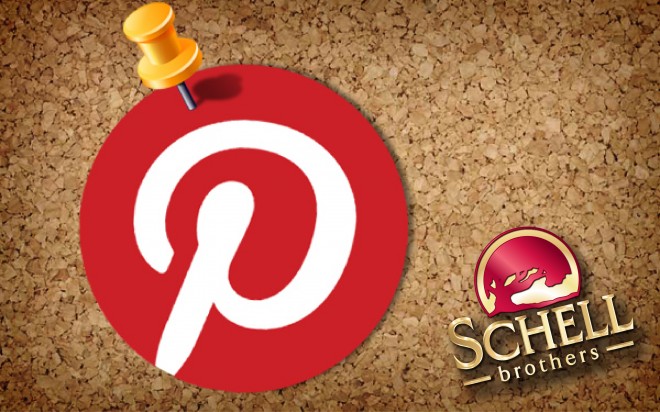 In a world of tweets, likes, friending and instagraming, now there is pinning. How often does an explanation of a creative idea end with "I saw it on Pinterest!" From party decorations, to costume ideas, to a million ways to use a mason jar, to Oreo-Reeses-chocolate-chip-marshmallow-pretzel-Rollo cookie recipes, this website has it all.
Pinterest is an online idea board that allows you to create your own themed board and then pin any photos or videos to it that you find interesting on the World Wide Web. You can check out your friend's boards and repin their awesome ideas too.
Once I got the hang of pinning and liking on Pinterest, I found myself spending hours creating boards on things that I think are totally cool; typography, desserts, cute animals, quotes, and of course… Nutella! Soon after, the whole Schell marketing team realized that we all shared a love for (and perhaps slight obsession with) Pinterest and began to share boards that help spark ideas for our advertising. In searching for home related pins we knew that the pinners of the world could only benefit from a Schell Brothers Pinterest board featuring amazing photography of our homes. So our Pinterest account was born!
The Schell Brothers Pinterest page is just starting out and needs your help to grow. We have featured photos of our homes and communities, interior shots of our stunning kitchens, and various courtyard pictures. But we wanted to show you more that just our homes!
We set up a Why Love DE? board which focuses on beautiful images of our area in southern Delaware.
You can hear what current homeowners have to share about their Schell experience on our Real Life Testimonial board (updated every Testimonial Tuesday!).
And we just had to share a bit of our great culture with fun videos and photos of our team and company events.
We want to know what you like, what you would re-pin and what boards we should start, so lets hear your ideas! Follow us on Pinterest, repin from our boards, comment on our photos or comment below. Happy Pinning!