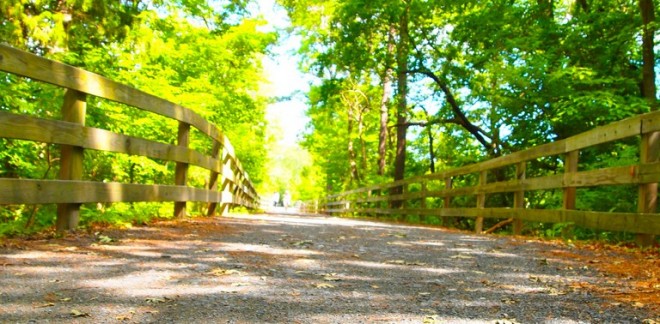 Summer is here, and to make the most of my experience in Rehoboth Beach, I decided to get a bike! The first thing I wanted to do was ride along Junction and Breakwater Trail. If you have never been there, you will have to add it on your "To-Do List!"
The Junction and Breakwater Trail is six miles long and starts at Wolfe Neck in Lewes near Breakwater and Cape Henlopen High School and ends in Rehoboth Beach, not far from The Avenue.
Riding your bike along this trail is not only a great way to bypass traffic and parking meters in Historic Lewes or Downtown Rehoboth, but it's also just simply beautiful and soothing. Along the trail, you can enjoy spectacular views of coastal wetlands, forests, open fields of farmland, and the animals that dwell there.
Although I biked along the trail by myself to take pictures and enjoy the weather, I'm positive that walking or riding this trail is a great idea for many other pastimes. Exercise with friends, go bird-watching, walk your dog, spend time with your family, capture beautiful images on your camera, and you may even spot some deer.
I really enjoyed my two hour round trip because the trail is flat and there are many places where you can admire scenic views of marshes. I started my trip at the end of Wolf Neck Road by McDonald's and Wawa on Rt. 1 but you can also park at Cape Henlopen High School Parking Lot (when school is not in session), in public lots in Lewes, by Grove Park in Rehoboth Beach or behind Tanger Outlets Seaside Center on Rt 1.
Early June may be the perfect time to enjoy the trail, but it's great all year long. Enjoy!

Please specify a Flickr ID for this gallery