Our customers love sharing their Happy Stories.
In the words of our friends and customers - we're building the best communities and lasting friendships. Check out written and video testimonials.
What We Love about the Peninsula

Dick and Maryanne tell us what some of their favorite things are about living in The Peninsula.

Our Schell Brothers Experience

Dick and Maryanne highlight what some of the best things were about working with the team at Schell Brothers.

How did you know Bayfront was the right community for you?

The Heisers tell us why they chose Bayfront and what they love most about the community's ammenities.

How did you first hear about Schell Brothers?

Homeowners from Senators, Joe and Diana, tell us how they first heard about Schell Brothers and how working with Dan and John made them feel like part of the family.

Kathy's Ainsley

Kathy, homeowner from The Ridings, tells us why she chose the Ainsley home plan from the Kincade line of Schell Brothers Homes.

Skip and Kathy Seigel

Skip and Kathy tell us about how their sales team of Adam and Frank truly gave them a memorable experience on their settlement day at Villages at Herring Creek.

The Casseys on Settlement Day

The Casseys tell us about their experience building their beach home with Schell Brothers, and how much they love their new community!

We Love the Location

Joe and Evelyn Quinn tell us all the important reasons for why they chose Coastal Delaware as a location, and Schell Brothers as a builder.

The Schell Team

Fred and Judy tell us how working with their Construction Manager Wes, and Sales Manager Gary, made their experience an incredible one!

Community Involvement

Darin and Eileen Kohler of Heritage Creek, tell us why it was important to them that Schell Brothers was involved in the community.

Our Research Paid Off

Vince and Carol Aversa tell us how they did years of reseach before purchasing with Schell Brothers and they've never been happier with their decision!

Why Choose Schell Brothers?

Ron and Lee tell us why they chose Schell Brothers to build their new home.

Stress Free Experience

Nick and Patty tell us why they wanted to build a new home versus purchasing a used home.

Extreme Energy Savings

The Hagerty's enjoy telling us just how low their power bills are with their high performance home and solar panels.

The Right Choice

Don knew he and his wife made the right choice with Schell Brothers because of the energy efficiency, 2x6 construction, and builder follow through.
"Schell Brothers clearly makes a point to continue the great purchasing experience into the ownership phase."
Phil and Marie Hagen Breakwater Homeowners
"The professionalism, workmanship, knowledge and "on time" updates, were unceasing and amazing."
Phil and Gerri Stephenson Branch Out Homeowners
"We are home at last! We moved in yesterday and even though we are sitting in the sun porch having our coffee it's really hard to believe that this dream really did come true. We are so grateful to have worked with all of you."
Joanne & Kevin Dowd Retreat at Love Creek Homeowners
"It has just the right mix of the traditional and contemporary designs that we had hoped to find."
Michelle & Bob Burakiewicz Heritage Creek Homeowners
"We LOVE every moment at Sunset Harbour."
The Fredericks Sunset Harbour Homeowners
"The experience from the selection process through construction and final settlement was presented and performed with competence and professionalism."
Jack Wood & Mike Roob Retreat at Love Creek Homeowners
"Your team has been with us every step of the way, listened to our suggestions, and everyone was incredibly responsive to any questions or issues that arose."
Neil and Judy Sands Heritage Creek Homeowners
"They all are kind, considerate, compassionate and professional. What is even more remarkable is their unending energy, the countless hours they have given us and the love and respect they have for each other and you. This is all evident in the way they do their job."
Marie and Jim Thomas Branch Out Homeowners
"We have spent the past two years looking at various developments throughout the Southern Delaware coastal region and kept coming back to Heritage Creek in Milton."
Neil and Judy Sands Heritage Creek Homeowners
"Schell Brothers should be proud of the excellent work as a project manager that you have done on this house."
Ron and Vera Sitze Reddenwood Homeowners
"They never disappointed us; on the contrary, they made the whole process enjoyable!"
Mike and Christina Connors Reddenwood Homeowners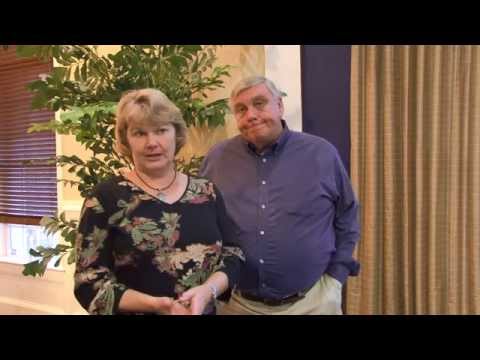 "The customer service was above and beyond excellent."
Fred and Shelley McNeal Independence Homeowners
"With each different person from your organization that we've met, we've encountered nothing but great feelings, honesty, warmth, and a sense of pride and knowledge with courtesy and accommodation that surpassed everything."
Bob and Liz Scannell Independence Homeowners
"We were very impressed with her knowledge and expertise in the field."
The Smiths Independence Homeowners
"Thank you for a job well done."
Pete George Tides Homeowner
"I know the housing industry is suffering right now, but I feel strongly that it will recover within the year and that you will be enjoying increased sales based on the value and way of life you provide in the Community."
Ray and Pat Scott Breakwater Homeowners
"Your work ethic is beyond anything Bob and I have ever seen."
Bob and Janice Cohen Independence Homeowners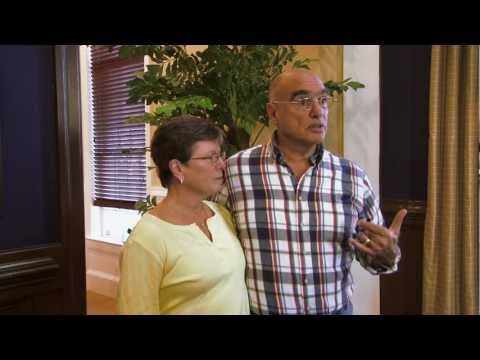 "The clubhouse at Independence really drew us to the community - it's such a great place to gather."
Tom and Gene Independence Homeowners
"The Schell Brothers and the entire Indy team continue to work to make this a premier place to live for the 55 plus group."
Jim and Ann Athas Independence Homeowners
"We wanted to let you know how pleased we are with the service rendered by the customer service department during the first year of our ownership."
Mark and Sara Connor Windswept Homeowners
"When our nearly completed home was destroyed by an arson fire, our confidence in Schell Brothers was reinforced because of their willingness to work with us..."
Tony and Geri Belcastro Heritage Creek Homeowners
"The employees of Schell Brothers were very patient and spent a great amount of time with us in person, on the phone and by email in advance of, and during construction."
Andy and Beckie Mollura Breakwater Homeowners
"It has just the right mix of the traditional and contemporary designs that we had hoped to find."
Michelle & Bob Burakiewicz The Jackson @ Heritage Creek
"We know nothing about building so we wanted a builder we could trust. Schell Bros and Echelon Custom Homes have a solid reputation in the community. "
The Kellys Breakwater Homeowners
"We are sooo pleased with the house so far!"
Donna Floyd Lewes Landing Homeowners
"One thing that struck us was how passionate Chris Schell's vision is of Heritage Creek."
Mel and Sherri Bwint Heritage Creek Homeowners
"Their patient enthusiasm was refreshing and carried throughout the process."
Larry Haines and Judy Mosier Independence Homeowners
"Schell offered us a wide range of base houses to personalize. The Schell formula has allowed us to obtain our desired home at very reasonable pricing."
Dr. and Mrs. Stuart Nemser Branch Out Homeowners
"You all make dreams come true!"
Donna and Pete Floyd Lewes Landing Homeowners
"Our experience from beginning to end has been professional and "family oriented"."
Paula and Frank Costanzo Heritage Creek Homeowners
"Your business is competitive and many times the people a buyer deals with is the key element that results in a sale."
Larry Spangler Independence Homeowners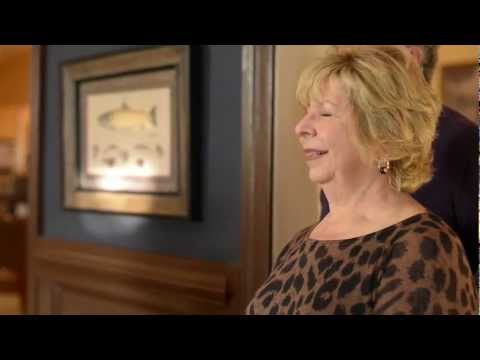 "The heat and ventilation is so uniform throughout the house."
Ron and Lee Independence Homeowners
"Thank you, Thank you, Thank you. We are enjoying our home here in Wolfe Pointe. It was certainly a pleasure working with your company. We would definitely recommend your company."
Saez Family Wolfe Pointe Homeowners
"You should be very proud to have such an exceptional staff. Your sales and construction personnel are rock solid"
Susan and Tommy Smith Independence Homeowners
"We're thrilled with our decision to buy here.... fantastic house in an awesome neighborhood."
Todd & Sharon Rudo Breakwater Homeowners
"Our construction manager Mark was nothing short of the easiest, most reliable, most logical, thoughtful construction manager that I have worked with."
Stacy S Cohen, DC Retreat at Love Creek Homeowners
"Your teams made us feel like your business depended on our satisfaction and made sure we had the home we wanted."
Reas and Diane Kondraschow Branch Out Homeowners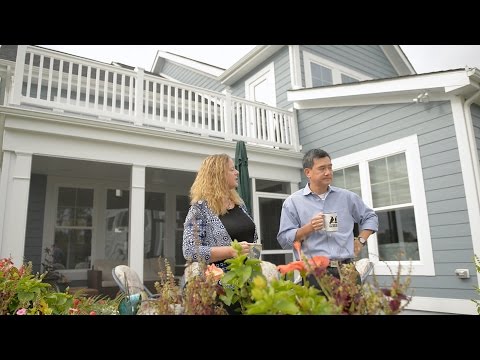 "As soon as we visited The Peninsula we knew this was the place for us."
Dick and Maryanne Peninsula Homeowners
"The professionalism, knowledge, support, and personal attention we received was truly gratifying. They were always available to answer questions & resolve any issues. Cindy was especially great with keeping us updated with pictures of the construction of our new home from start to finish."
Joe & Dena Lewes Landing Homeowners
"She has been pleasant, professional, forthright, and knowledgeable. Her sense of humor and down to earth approach is welcome. She answered multiple questions with unfailing patience and provided facts and information which helped us to make decisions."
Gloria Heritage Creek Homeowner
"As far as we are concerned, Schell Brothers are the very best builders in the country."
Alvin & Harriett Smith Independence Homeowners
"You and your team exceeded our expectations. Schell Brothers means what they say. "We are customer focused" and you are. Totally Satisfied! "
Henry Mc Kay Schell Homeowner
"My wife and I had a great experience with a staff member from customer service. "
Susan and Tommy Smith Independence Homeowners on Customer Service
"Our building process was seamless and pleasant!"
Joanna Loftus Lewes Landing Homeowner
"The Schell Brothers Team approach to working with the homeowner is probably a major contributing factor for the support shown by most home owners. The support (from the Schell Brother employees) we have received to date from the initial sales contact to follow-up services has been outstanding."
Len and Ruth Calabro Independence Homeowners
"Josh is a great salesperson. He possesses genuine enthusiasm for both his job and the Schell organization."
Kathy and John Latzki
"After shopping several builders at the Delaware shore, Schell Brothers was by far the best choice for us. We couldn't ask for a better experience."
Rick, Robin, and Maggie Strunk Lewes Landing Homeowners
"We knew we wanted a quality build... and we have exactly that! "
Jeanie & Ed Branch Out Homeowners
"You understood our wishes and needs from the beginning and helped us accomplish it."
Catherine Brodersen Independence Homeowner
"Thank all of you for creating such a beautiful home for us."
Teri & Pete The Reserves at Lewes Landing Homeowners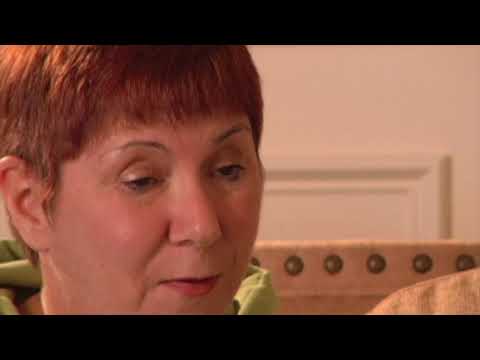 "I'm single, but I never feel alone at Independence."
Lynn Blaney Independence Homeowner
"You have made this whole moving to DE experience WONDERFUL and Schell has been such a pleasure with every step of the process."
Beatty Hanson The Reserves at Lewes Landing Homeowner
"If serious about relocating to the Beach do as we did. Shop everyone else first before visiting Schell Brothers at Lewes Landing or any other of their developments and it's likely that you'll never want to leave."
Paul E. Mazzei, Sr. The Reserves at Lewes Landing Homeowner
"You all were great, helpful, courteous, low pressure and knowledgeable and Schell Brothers should be proud they have you."
Steve
"You folks are the best, I've been so pleased with the workmanship and your attention to details and schedules. I'm very much looking forward to starting the new year in my new home."
Christine Dougherty Breakwater Homeowner
"Just wanted to let you all know how much we have appreciated your help during the last couple of years."
Eric Land Independence Homeowner
"Our home is a fun place for us and that all began with the build process. We were amazed at the excitement and dedication we saw from every member of the Schell team, from start to finish. We LOVE every moment at Sunset Harbour."
The Fredericks Sunset Harbour Homeowners
"Your professionalism, attitude, caring, and desire to make our experience a pleasant one is deeply appreciated."
Rick & Ceil Pallack Lewes Landing Homeowners
"Bayfront has the wow factor. We just knew we wanted to be here."
Jackie and Kevin Heiser Bayfront Homeowners
"Buying from Schell Brothers is like buying from family."
Walt and Sue Bradford Branch Out Homeowners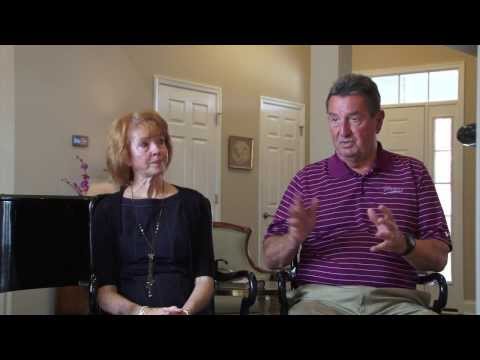 "We were able to build exactly what we wanted and our new home is the perfect fit for our lifestyle."
Fred and Judy Peninsula Homeowners
"I'm so happy after working with Schell Brothers, I wouldn't even consider another builder."
Mike Roob Retreat at Love Creek Homeowner
"The people who work for Schell Brothers are the best and the most responsive staff that we have ever met. Their reputation is only exceeded by their actions!!!"
Kathy Hughes Retreat at Love Creek Homeowner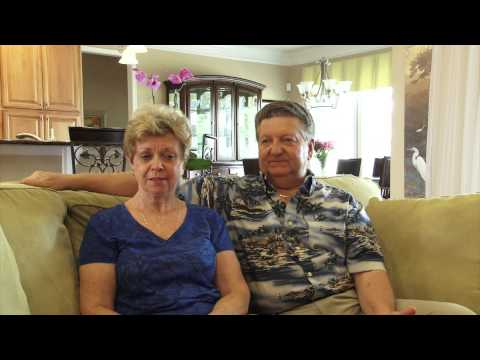 "Of all the places we've lived, we've never felt more welcomed than we do here!"
Carol and Vince Villages at Herring Creek Homeowners
"Pride was evident in every person we worked with throughout the design and building process. This ultimately led to an outstanding customer experience."
The Mundoks Echelon Homeowners
"David and I are going into our third year living in our Columbus home here in Heritage Creek and could not be happier with the quality of construction, the friendly neighborhood and the entire Schell experience. Thank you for all you do!"
Madeleine Heffley Heritage Creek homeowner
"It has been a great experience with all the members of the Schell Brothers team. Schell really does live up to their reputation! "
Jen Oddy Independence Homeowners
"I am proud to own a Schell Brothers Home."
David and Maureen Sutherland Peninsula Homeowners
"Everyone who we worked during the entire process from sales, design center and construction were absolutely amazing."
Kim McKee and Daniel Scully Bayfront at Rehoboth Homeowners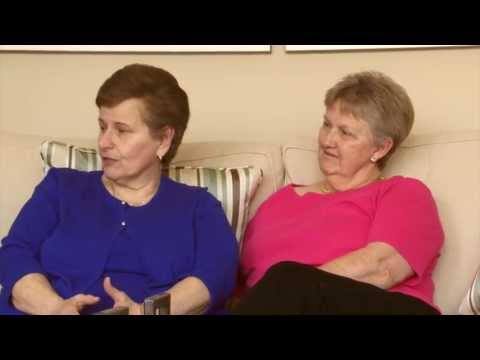 "The cost savings in our Schell Brothers home is amazing!"
Deb and Joanne Ridings Homeowners