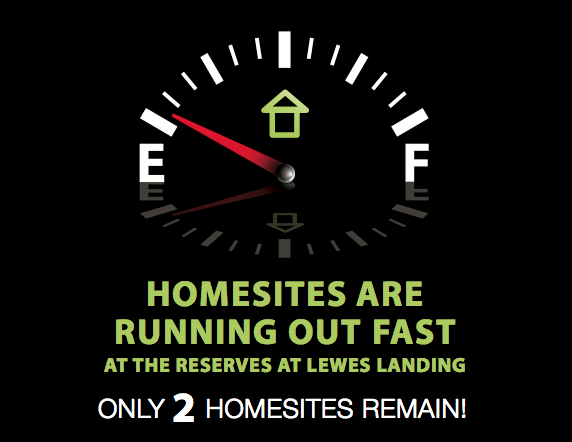 I can't even begin to tell you how exciting it is to be a part of a new Schell Brothers community! To have numerous home sites available and watch each new family come in and choose the home of their dreams along with a beautiful home site and have it built in Lewes Landing is an experience I wish everyone could have! Over the past 2 ½ years I have been fortunate enough to watch this beautiful community grow and have been able to build lasting friendships with the new homeowners.
It's been a fun ride, but I'm very excited to announce that we have just TWO HOME SITES remaining in Lewes Landing!!! It is officially your last chance to own your dream home in this desirable community! For those of you who need a refresher, or may not have ever considered Lewes Landing before, it's located just 4.5 miles from Downtown Lewes where you have access to the quaint shops on Second Street, delicious restaurants, as well as the Lewes and Cape Henlopen State Park beaches!
The two sites we have remaining are each ½ acre allowing for beautiful landscaping and privacy from neighbors. We have an active community with a social committee for events, a clubhouse with pool & tennis courts, and sidewalks where you'll find a lot of our homeowners walking their pups and riding their bikes.
We are currently offering an aggressive incentive to help close out the community. Right now you can lock in $40,000 off of your contract price. Incentives will be decreasing starting September 1st, so don't miss out on this opportunity! Please don't hesitate to call me with any questions you have about Lewes Landing. I'm looking forward to closing out this community and welcoming more happy homeowners to our family here at Schell Brothers!
For more information on Lewes Landing and to see last available home sites, visit schellbrothers.com/the-reserves-at-lewes-landing/