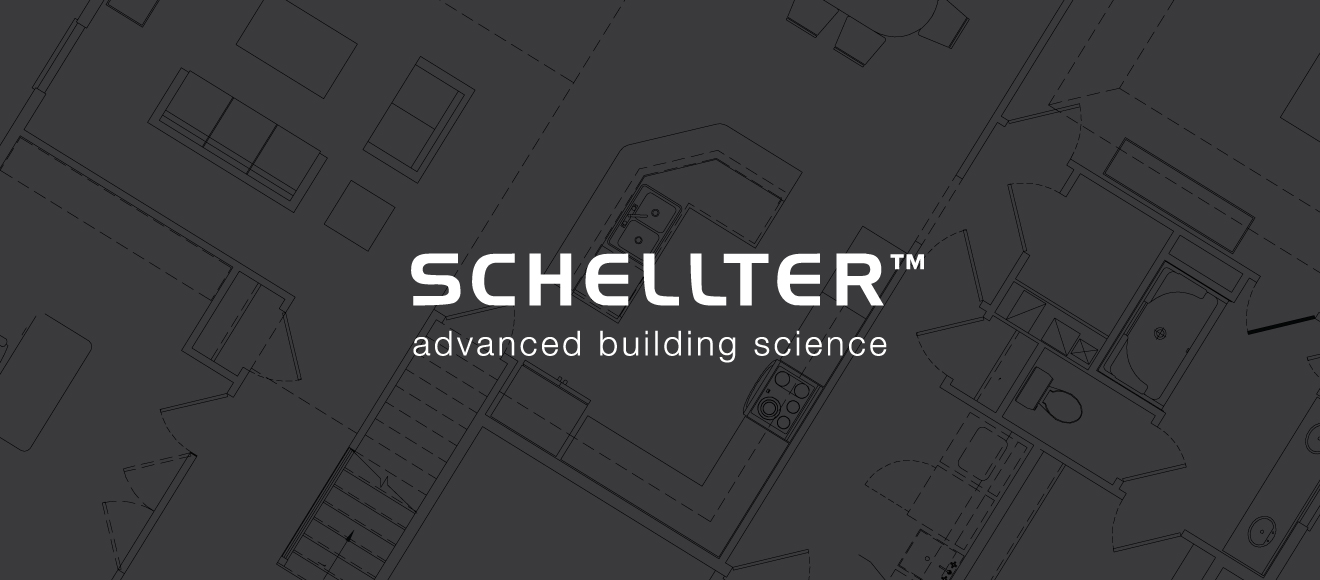 At Schell Brothers, the words 'ultra energy efficient' and 'Schellter Advanced Building Science' are used quite often; after all, we are in the business of building a healthier, more comfortable living environment and energy efficient homes. But while we may be fluent in energy efficiency, we also understand that not everyone comes to the home buying process with a full understanding of HERS Scores, variable speed air handlers, or VOCs. Friends, welcome to your crash course in energy efficient homes and the Schellter Advanced Building Science.
What is Schellter Advanced Building Science?
At Schell Brothers, we're always innovating, which is why we decided to team up with one of the top building science firms in the country to create homes that are leaps and bounds ahead of other new homes in the market today. The goal was to create a new type of home – one that meets three main objectives:
Eliminates health risks associated with most homes to ensure your family is safe (and happy!).
Operates with ultra energy efficiency to save you money (and grant you peace of mind).
Provides unparalleled durability, longevity, and strength (plus the security of a lifelong home).
But is it Worth it?
It's OK, you can ask this question! We hear it all the time and we are happy to report that Schellter actually pays for itself three times over. In addition, the features Schellter boasts will significantly boost the resale value of a Schell Brothers home.
SanctuAIR. Enerwize. 4Tress.
When you build a Schell Brothers home, you'll become familiar with these three terms, as they make up the backbone of Schellter. Over the next few weeks, we'll be introducing you to each as we move through the Schellter blog series, but for now, here's the breakdown:
SanctuAIR: ensures a healthy environment.
Enerwize: helps you save energy and money.
4Tress: means your home is built tough to stand the test of time.
Pretty simple, right? Well, there's a little more to it than that (alright, alright, A LOT more to it) but we'll save the details and specifics for next time.
Did You Know?
In recent years, comparative risk studies performed by the EPA and it's Science Advisory Board have consistently ranked indoor air pollution among the top five environmental risks to public health.*
EPA studies show that the concentration levels of many air pollutants are on average two to five times worse indoors than outdoors. Further, the EPA estimates that the average American spends 90% of their time indoors.
Bringing Happiness Home
The truth is, we really are committed to providing a healthier, more comfortable and efficient living environment through our energy efficient homes. The kind of home that we would choose for our own families to live in for years to come. But what does that mean for you? It means it's time to Save. Breathe. Relax. Smile. 
Up next in the series…SanctuAIR!
*Source: EPA